TOP WATCH ACCESSORIES IS A HIGH-END LUXURY BRAND OF WATCHES ESTABLISHED IN 2010 WITH A STORE IN SHENZHEN.
Welcome to TopWatchAccessories
 Based in Shenzhen, China, we specialize in new and custom diamond dials and bezels for Rolex Audemars Piguet pre-owned luxury hard to find timepieces. We only sell 100% top of the line zhilia watches and they are in perfect working condition. We stand behind every watch we sell and are committed to your complete satisfaction. We have been in the watch business for over 14 years and would be happy to show you a watch in person at our local office, please contact us to arrange a time to see it.
 We are an exclusive boutique that specialises in luxurious, high-end watches,Diamonds, & jewellery. We have some of the finest brands on the market, and we pride ourselves in our ability to deliver the most excellent and rare pieces with competitive pricing which others cannot offer.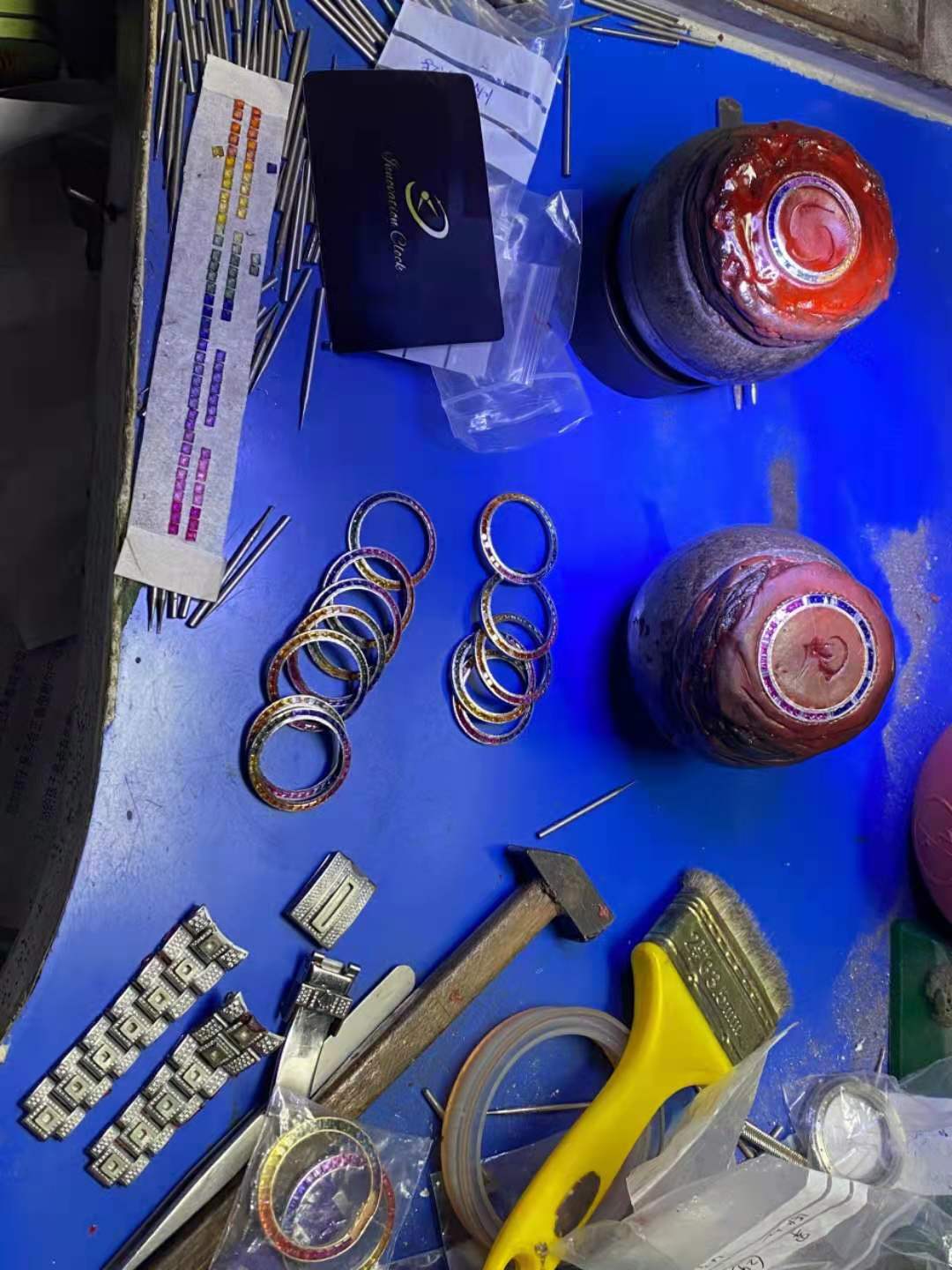 Here at TopWatchAccessories  "We like to provide a Service! Not just a sale". We feel that listing high-end pieces is easy enough, but to sell these products is another story altogether. Since our founding, we have been building trust with new and existing customers by ensuring that transactions with us go through smoothly, discreetly, and completely to the customer's satisfaction. 
Customs inspection support
We pride ourselves in often being able to source the impossible, so please inquire, and we will do our best to find a time piece you desire, or provide you with a comparable current model as a second choice. We highly suggest to our customers that prior to making a purchase of such a high calibre they do their research, and make sure all of their questions are fully answered. Below, we have more information listed about our company. Thank you for choosing us for the opulence you crave.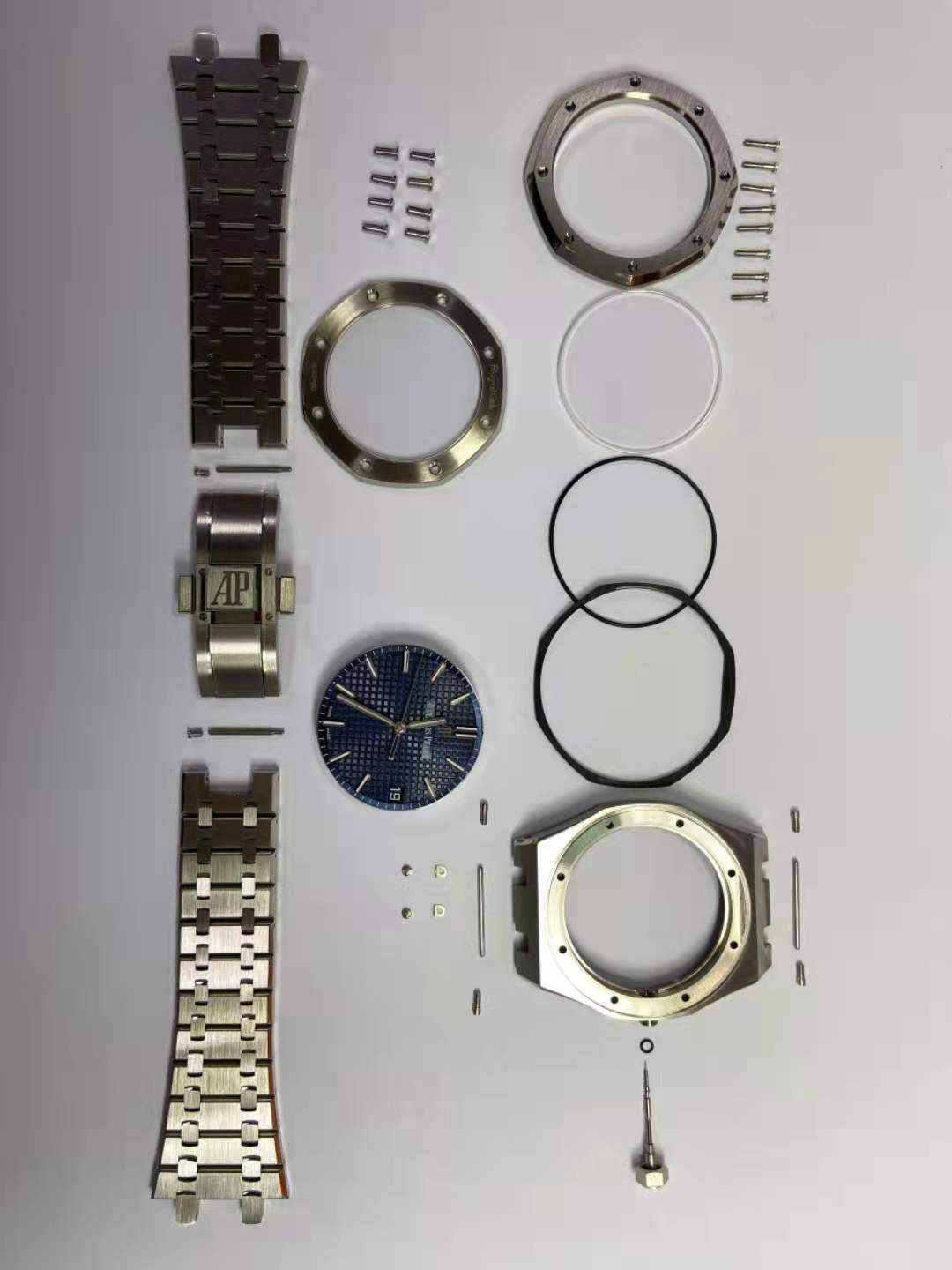 Here at TopWatchAccessories we have our very own watch repair centre, with 2 fully qualified & highly experienced watchmakers at hand to carry out any repair necessary on your watch. We offer full services & overhauls on any timepiece, for a fast, reliable & efficient service at great value for money. Come and see us today for a free quote. 
What does a service entail? completely disassembling the movement and placing the parts in special chemical solution that dissolves oil residue, dirt and dust. Checking parts for wear & tear and replacing any parts that are damaged. The movement is then reassembled and special oils are applied to lubricate the essential parts. The watch is then put back together, Pressure tested & checked on an electronic time machine for an accurate reading of tolerance on the watch.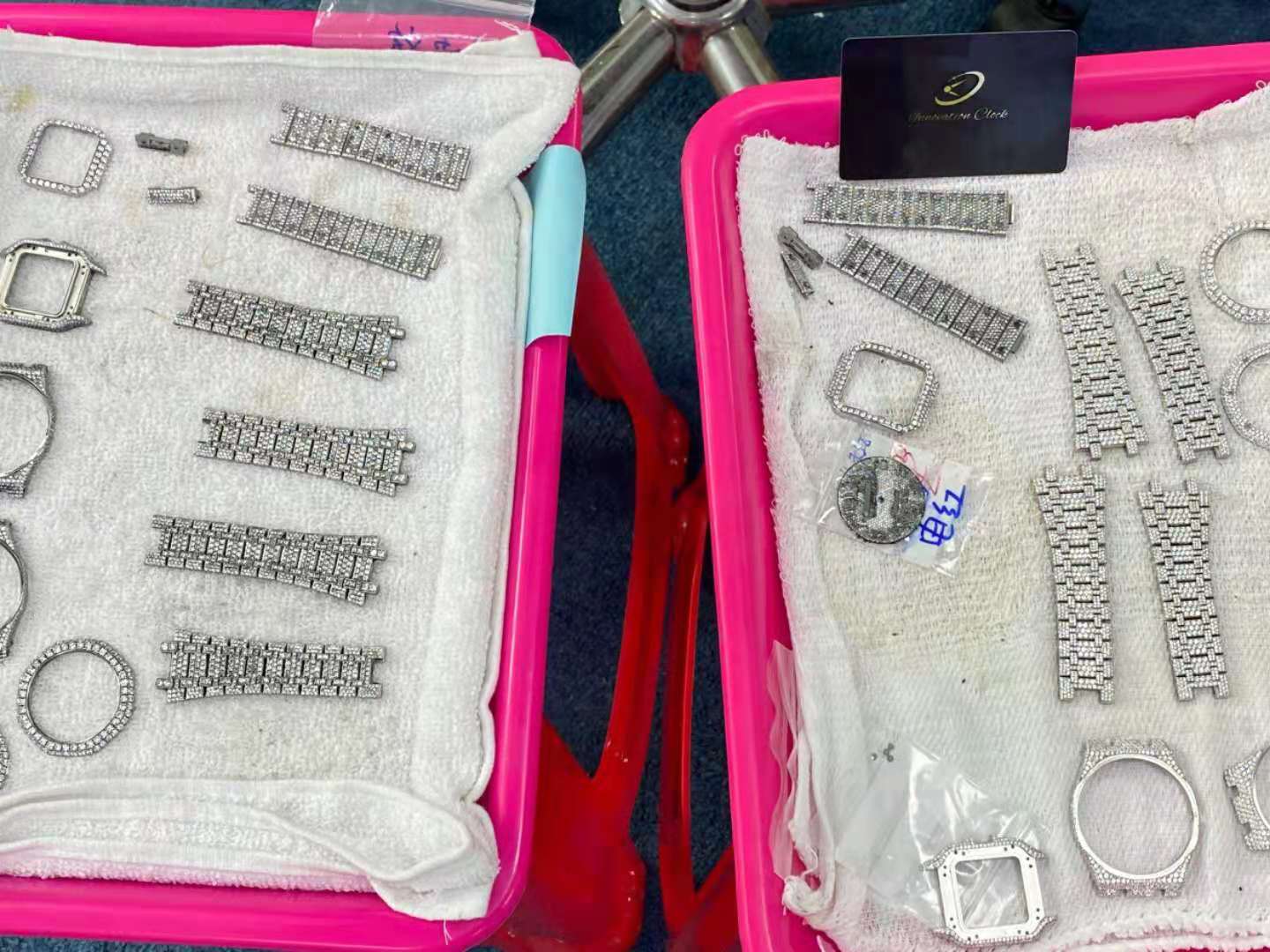 With over 10 years of experience, we are accustomed to providing efficient solutions that meet demanding requirements
If you want to reflect your fashion and personalization needs, choose WatchAccessories Total Customization
 Your original watch and its case can be designed from scratch according to your concept.
TopWatchAccessories' watch designers will prepare a design based on your concept.
You can customize your own logo on the dial, face, case, strap, and anywhere else.
A team of experienced designers, who follow the trend of creation, can transform the idea into a real collection of watches.
Lot size requires consultation, and delivery is on time according to the mutually agreed upon time frame.
Private Watch Customization
If you are afraid of the process of customizing your watch, choose TopWatchAccessories for private customization.
 Basic logo customization based on the use of ready-made samples provided by TopWatchAccessories.
You can specify the desired plating color and wristband, and Steadfast can accept new designs for the dial.
Order from 100 pieces, our company will deliver on time according to your time requirement range.
All shipping costs are free after the gift is made.
TopWatchAccessories is able to put itself in the customer's shoes, understand the customer's point of view, know what the customer needs and does not want, and provide immediate and satisfactory service.
TopWatchAccessories will eventually integrate the service behaviors of customers before, during and after processing into a value chain oriented to customer needs, creating a new era of value chain services and setting the industry benchmark again.
We provide 1VS1 gift watch customization service, follow the contemporary trend, 3 senior design teams, grasp the watch fashion elements, tailor-made design according to the needs of different people, free logo printing, enhance corporate publicity, and show the brand charm.